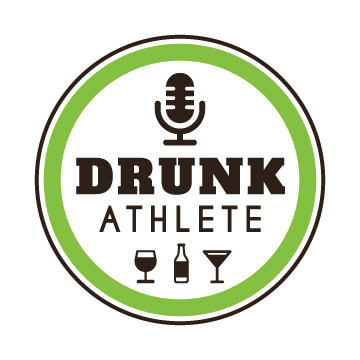 Welcome to EPI 62 She found running after her third child, and discovered it was a natural fit. She qualified for the Olympic Trails in 2007 and with a total of 6 kids now she held the World Record for the Beer Mile with a 6:28 in 2014. My guest Chris Kimbrough talks to us about how it all got started with her Coach Carmen  Ayala-Troncoso and Rogue Running.
Our Guests Today:Chris Master Kimbrough #BeerMileMom
If you'd like to get a massage from Chris, contact the Knot Detective for an appointment.  https://knotdetective.com  You can follow Chris on Facebook at https://www.facebook.com/masterskimbrough
Get your Drunk Athlete Merchandise at our store.
https://www.bigpistachio.com/shop
To be a patron or make a donation to this podcast, go to https://www.bigpistachio.com/drunk-athlete-podcast
For more information go to:
email: drunkathlete@bigpistachio.com
https://www.bigpistachio.com/drunk-athlete-podcast
PARTNERS:
A special thank you to our partner Big Mouth Announcing
Logan@BigMouthAnnouncing.com
A big thank you to our sponsor Stewart Mickler Design. 
Contact him to make your appointment today!
Thank you to Austin Massage Company
Check out the amazing bike tours at Velo View Bike Tours!  Get 5% off when you mention Drunk Athlete.
Try the awesome products at Zealiosuse code ZupDrunkAthlete18 for 15% off your order.
Big Pistachio Racing https://www.bigpistachio.com/team
Alphay International https://www.bigpistachio.com/alphay
"Music: www.bensound.com"
FOLLOW US:
INSTAGRAM - @DrunkAthletePodcast
FACEBOOK - https://www.facebook.com/DrunkAthlete
TWITTER - https://twitter.com/DrunkAthlete2
Please Share, Rate & Review this podcast so other awesome people like you can find it easier.
Cheers!